Welcome to the Mount Forest Family Health Team
The Mount Forest Family Health Team is a primary care organization that provides our community with direct and timely access to high-quality multidisciplinary healthcare services. Our unique approach brings together a team of health professionals including:
Family Physicians
Registered Nurses
Nurse Practitioners
Health Promoter/Kinesiologist
Occupational Therapist
Pharmacist
Registered Dietitians
Therapists
All collaborating under one roof to provide a full range of comprehensive and timely care.
Learn more about us
Claire Stewart Medical Clinic
(519) 323-0255
Dr. Chris Rowley Medical Office
(519) 509-2100
Mount Forest Family Health Team
(519) 323-0255
We value your feedback
Please take our patient survey. Click here to start, and help us measure and improve the service provided by our team!
New Colorectal Cancer Screening
Starting June 24th, 2019, we will no longer be using the ColonCancerCheck gFOBT kits. Instead, Cancer Care Ontario has launched the Fecal Immunochemical Test (FIT) as the reccommended screening test for people at aveage risk of developing colorectal cancer.
These new tests will be ordered with a requisition to LifeLabs from your primary healthcare provider. LifeLabs will then mail the new FIT kit to your home. Once you have completed your stool collection with the FIT kit, you can drop off your test or mail it away as soon as possible (ideally within 2 days).
The FIT method is much easier to use and is more accurate. Only one stool sample is needed and there are no medication or dietary restrictions required.
If you are 50 to 74 years of age and want to get screened for Colorectal Cancer, please ask your primary healthcare provider to sent a FIT requistion to LifeLabs for you. Instructions for using the new FIT kits will be found in the package that LifeLabs will mail to you, or you can click the link here.

New Job Posting
Upper Grand FHT Registered Dietitian
Click here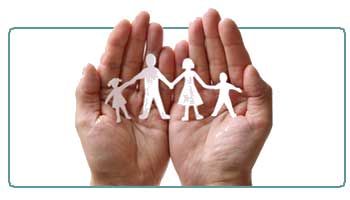 The Moutn Forest FHT offers several group education sessions as a means of sharing information with patients and families interested in learning more about health and wellness.